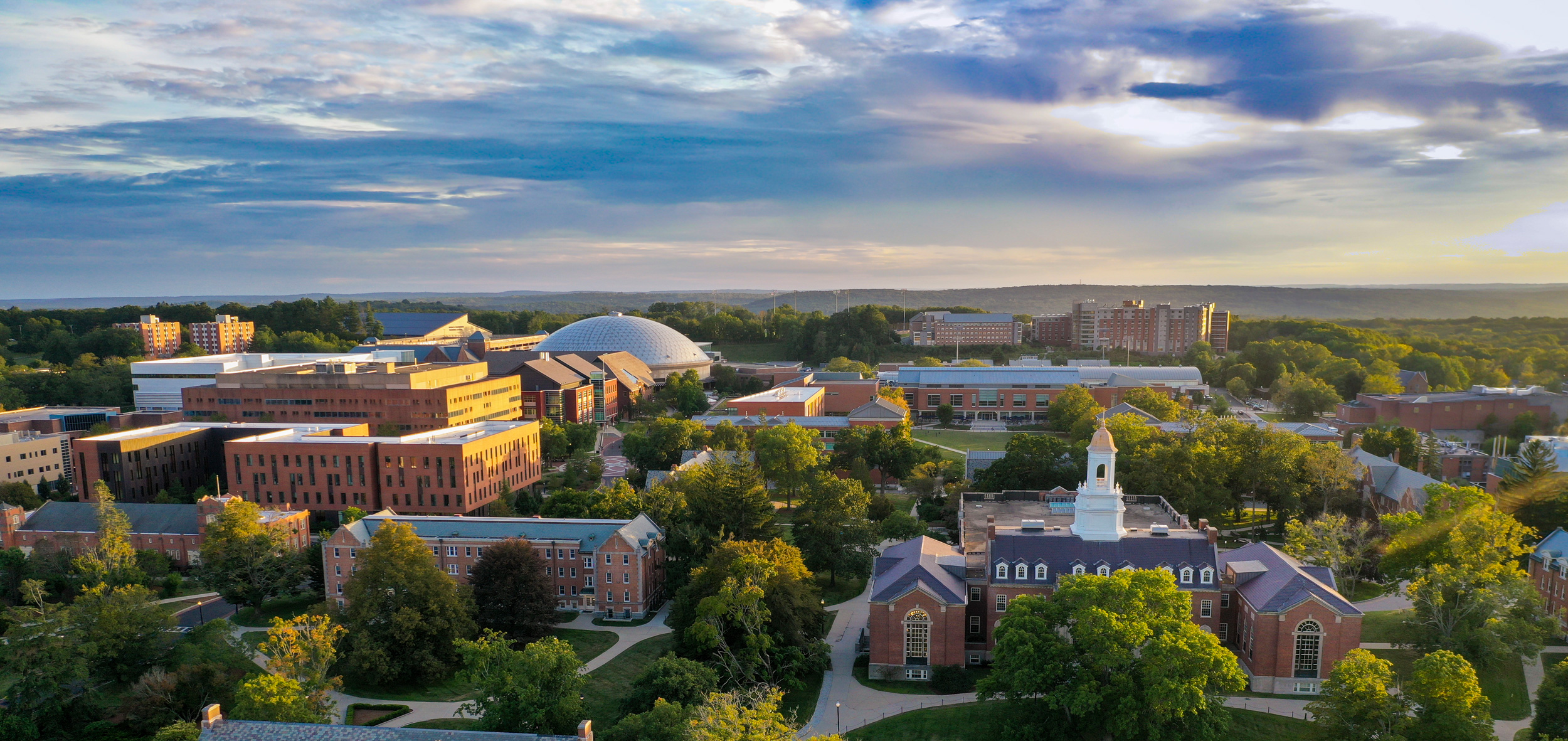 It's simple enough — UConn is a great university.
But it's more than that. A top-ranked research institution, campuses across Connecticut built to inspire, the global community that is UConn Nation. UConn's talented students exceed expectations. Our expert faculty drives innovation for a better tomorrow. We fuel the state's economy and are committed to benefiting the greater good. This is UConn.
There is always something to do, see, and learn on campus. Check out all of our events.
Open House for Prospective Students
We invite you to visit campus and explore all that UConn has to offer. Throughout the program, you will meet some of our extraordinary faculty, staff, and students who are committed to helping you reach your goals. Visit admissions.uconn.edu for more information.
Arts & Culture
Sept. 15, 2019 - April. 22, 2020
The Jorgensen Announces its 2019-20 Season
The Jorgensen Center for the Performing Arts has announced its incredible lineup of shows and concerts that will headline the 2019-20 season. Comedian Hasan Minhaj, Emmy and Tony Award winner Kristin Chenoweth, and the musical group The Piano Guys are just a few of the exciting acts coming to Storrs. Visit jorgensen.uconn.edu for more information.
Special Events
Oct. 4, 2019
Inauguration of Thomas Katsouleas
On Friday, October 4, Thomas Katsouleas will be officially inaugurated as the University's 16th president. The inauguration ceremony will take place at the Jorgensen Center for the Performing Arts followed by a reception at the Student Union Mall. Additional inauguration events will also take place throughout the weekend. Visit president.uconn.edu for more information.
Follow Us
And learn what it's like to be a student today, Husky forever.